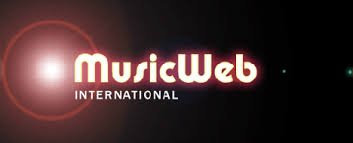 January 29, 2018
Stuart Sillitoe
This release marks the seventh collection of music by Thomas from the Nimbus stable, though I must admit to it being the first I have heard; I first became aware of Augusta Read Thomas' music through a disc of American music performed by the Ying Quartet (QTZ2005) which featured her piece Eagle at Sunrise, since when I have downloaded some selected works, but this is my first disc dedicated to her music, and the breadth of output here shows what I have been missing.
…
The most recent work on the disc is Qì, composed in July 2017; it is written for four percussionists playing two marimbas. The booklet notes state that here Thomas is in "fun-and games mode" and the piece is certainly enjoyable and vibrant. Third Coast Percussion also seems to be enjoying the piece as they give a performance full of life and zest.
…
This disc makes an excellent introduction to the music of Augusta Read Thomas, as it not only introduces the listener to the different aspects of her compositional style for different sized ensembles, but it also presents the works so well too, with each work being given a first-rate performance. The recorded sound is very good as are the booklet notes, if you haven't heard her music this is a fine place to start, or to add to your collection of the music of this vibrant and engaging composer.
Read the full review here.