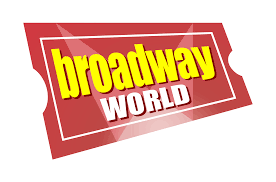 January 16, 2019
by Valerie-Jean Miller
Hubbard Street, a well-established Contemporary Dance Company presents an interesting collage of dance pieces that are demanding technique-wise yet so fluid and rhythmic they make it look effortless and fresh. I mention collage because the evening painted a bigger picture through each piece, making it complete by the finish.
The sixteen dancers are amazing physical interpreters of a feeling, a mood, an emotion, a vibe. They are strong, versatile and vibrant. The pieces by themselves are each complex, deep, bold, unique; with maximum controlled energy, extreme focus and inner and outer strength required, or rather, mandatory to perform them. That verbiage might seem a bit jumbled, but it's what I felt after seeing these dancers perform… (That's my stream-of-consciousness statement)
…
The opening, "Perfectly Voiceless" was the West Coast premiere of the Third Coast Percussion group's instrumental creation by Dev Hynes (Blood Orange) that showcases its proliferous range of sounds, complexity of rhythm and dynamics and style of performance. Third Coast Percussion is a Grammy-winning, artist-run quartet of classically-trained percussionists, also based in Chicago. Incorporating their classical training with stylistic influences ranging from Zimbabwean mbira music to art rock.
This program highlights musical polymath Devonté Hynes, and the ensemble's own compositions, throughout the evening.
The Percussion Ensemble (Sean Connors, Robert Dillon, Peter Martin and David Skidmore) went on to accompany a few of the dance pieces, which contributed a defined timbre and flavor to the following:
The first dance piece, choreographed by Emma Porter, entitled "For All Its Fury," a West Coast premiere, was eccentric, inventive, and modern in presentation with wild isolated movements and poses that flowed through each other and created an unusual visual flow of movement with distinct characters catching your eye as they stood out in their particular manner. Rena Butler dances solo through the entire piece as she floats through different groupings and formations, sometimes pulling down front dancing an exquisite dance of her own. I noticed the dancers' constant intertwining with each other, almost never not physically touching one another within a section or pas de deux. There was an intenseness, but there were little surprise bursts of lightness in the staging and portrayals that made you smile ~ very involving to watch play out ~ The performers were: Craig D. Black, Jr., Alicia Delgadillo, Kellie Eppenheimer, Elliot Hammans, Adrienne Lipson, Florian Lochner, Andrew Murdoch and Rena Butler, pictured above.
Teddy Forance's "Everything Must Go," also premiering here on the West Coast, was the most in tune with the percussion sounds and rhythms and the dancers were in tune with each other's movements. It begins with a trio standing center stage ringing bells that are in each hand, chiming a melody that ends in a dissonant treble note breaking them into moving formations, dancing in unison, as the sounds multiply and blossom into fuller melodies. At first the dancers are loose and fluid, but, somewhat like the first piece, as the tempo increases and becomes more intricate they tighten in together and compartmentalize their movements, everyone connected to each other in some way. A nice end section, quite clean and in unison, spinning in plie en attitude derriere. Same performers as above.