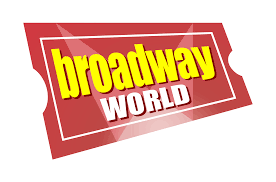 October 18, 2017
by BWW News Desk
The Chicago Philharmonic returns to Harris Theater on November 12 for the third year, proudly presenting the world premiere of Augusta Read Thomas' Sonorous Earth with 2017 Grammy award-winning Third Coast Percussion. This celebration of commonality across cultures and the "extraordinary beauty and diversity inherent in bell sounds" (Thomas), was inspired by her 2012 composition Resounding Earth with the groundbreaking Chicago percussion ensemble and features heavily Thomas' trademark use of bells with over 300 pieces of metal sourced from a range of cultures and historical periods.
The Chicago Philharmonic Society commissioned this work by Thomas, an acclaimed Grammy winning and Pulitzer nominated composer who is currently University Professor at the University of Chicago. Thomas devoted 18 months to composing Sonorous Earth, which can be heard as a "United-Nations-of-Resonances." The work is also co-commissioned by the Eugene Symphony who will present the West Coast premiere in April 2018.
"A world premiere by Augusta Read Thomas is always a momentous occasion; and a collaboration between the Chicago Philharmonic and Third Coast Percussion is a moment to cherish. How exciting to bring both events together in a single concert!" – Chicago Philharmonic Artistic Director Scott Speck
Accompanying the new work is Joan Tower's fifth Fanfare for the Uncommon Woman, an ode to risk-taking and adventurous women across the world by a composer who herself paved the way for women to find their musical voice. And rounding out the program is the exhilarating and transcendent Symphony No. 41 ("Jupiter"), Mozart's last symphony.
"Bells can be used to celebrate grand occasions, hold sacrificial rites, keep a record of events, give the correct time, celebrate births and weddings, mark funerals, caution a community, enhance any number of religious ceremonies, and are even hung around the necks of animals. As carriers of history and culture, of numerous shapes, sizes, types, decorative patterns, and of diverse weights, functions, and cultural connotations, bells enrapture and inspire." – Augusta Read Thomas
"This work embodies everything that has made Augusta Read Thomas one of our favorite collaborators over the years: an ambitious enthusiasm, precise attention to detail, thoughtful sense of craft, and deep understanding of sonic colors."
– Third Coast Percussion