Third Coast Percussion is thrilled to work once again with Pulitzer Prize finalist Christopher Cerrone. We look forward to presenting his Portrait Concert in March at the Miller Theatre at Columbia University.
---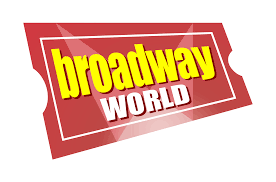 February 1, 2018
Broadway World Music
Brooklyn-based composer Christopher Cerrone – winner of a 2015 Rome Prize and a 2014 Pulitzer Prize finalist for his opera Invisible Cities – greets 2018 with a pair of important premieres.
A Natural History of Vacant Lots, written for Grammy-winning ensemble Third Coast Percussion, receives its world premiere on Thursday, March 29 (8 pm) in a Cerrone Portrait Concert played by Third Coast at Columbia University's Miller Theatre. Taking its title from a book on urban ecology, A Natural History of Vacant Lots incorporates electronic sound and spatial/environmental elements: the four players are situated widely throughout the hall, and perform in near-darkness.
Rounding out the Portrait program are Goldbeater's Skin with mezzo-soprano Rachel Calloway, setting texts by poet G. C. Waldrep, and the evocative suite Memory Palace, recently recorded by the Los Angeles Percussion Quartet on Sono Luminus. Third Coast and Calloway will also perform Goldbeater's Skin at the University of Chicago's Logan Center on February 16 at 7:30 pm.
Click here to read more about Cerrone, his inspirations for A Natural History of Vacant Lots, and his other forthcoming premieres.