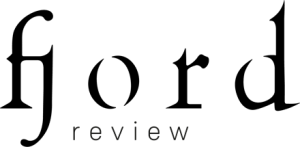 January 12, 2019
by Victoria Looseleaf
Collaborations can sometimes be risky business. But in the right hands—and feet—they can have wondrous results. Case in point: Hubbard Street Dance Chicago and Third Coast Percussion, also Chicago-based, brought a dreamy, sometimes dazzling, sometimes delirious blend of music and dance to the Wallis Annenberg Center for the Performing Arts over the weekend.
Performing excerpts from a full-evening 2018 commission, which comprised the program's first half, the troupes made use of original music by British composer Dévonte Hynes (better known as Blood Orange), with choreographers Emma Portner and Teddy Forance doing terpsichorean duty. The concert began with a musical interlude, "Perfectly Voiceless," a minimalist shock of sounds played and arranged by Sean Connors, David Skidmore, Robert Dillon and Peter Martin on a variety of mallet-driven instruments. Setting the mood, the percussionists proved a virtuosic panoply of aural clarity, the Wallis' acoustics sublime.
As several of David Kim's panels descended from the rafters, eight dancers began swirling onto the stage in Portner's "For All Its Fury." The dancemaker, who has been married to actress Ellen Page for the past year but is best known, perhaps, for performing in and choreographing Justin Bieber's 2015 "Life Is Worth Living," which to date has racked up some 50 million YouTube views, served up a riot of seemingly non-stop moves interspersed with slo-mo posturings and still tableaux for her charges.
Clad in Hogan McLaughlin's Shaolin monk-like costumes—brown tunics and skirts—the dancers also helped showcase Rena Butler. Standing apart from the group, Butler, sporting a neo-ruched top and shorts, was divine in her slinky, sexy stances, her legs an ode to feral felines, with the others often assaying militaristic unisons and fluttery arms as they darted through and around the panels.
Also credited in this number: Sylvia Plath's poem, "Mushrooms," which this viewer was unable to detect, although one dancer cavorted with a piece of plastic, as the theme of sustainability continued in Forance's "Everything Must Go." Returning in McLaughlin's simple tops and culottes, the performers again executed deft unisons, abetted by the percussionists, who not only provided a heart-throbbing score but a veritable wall of sound. The moves were Pilobolussean and insistent, with lots of writhing and lunging. Forance, who has performed with Lady Gaga, Madonna and Usher, to name a few, was not shy with his footwork, giving the dancers a variety of steps while also looking ebullient, whether in leaps or on the balls of their feet. And while Jim French's lighting design tended to tip towards amber throughout the evening's first half, there was also a sense of mystery enveloping these beautiful bodies.