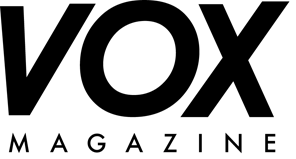 February 16, 2017
Meredith McGrath
On Sunday, Third Coast Percussion took home this year's Grammy Award for Best Chamber Music/Small Ensemble Performance.
Now for the first time, the ensemble is headed to our neck of the woods to work with local music students and perform at the Missouri Theatre on Friday.
The quartet from Chicago gave an educational performance for students at Lee Expressive Arts Elementary School on Tuesday and has been working with students at the MU School of Music.
Percussion students had the opportunity to attend a seminar with the group, where they learned about its background, received career advice and had their own performances critiqued by the professionally trained percussionists.
Third Coast also worked with composition students, performing the students' pieces so they could hear how their compositions sounded.
"There's all of these cool idiosyncratic things about writing for percussion, and because we spend so much time working with composers, we like talking to young composers about some of the things we've learned that work really well when you're writing for percussion," says David Skidmore, one the ensemble's members.
The group frequently teaches musicians of all ages and skill levels, and it is currently the ensemble-in-residence at the University of Notre Dame.
Third Coast Percussion told MU students that when it comes to preparing for a career, they should develop a well-versed skill set and be able to play a variety of instruments.
"It's good to have a goal and know exactly what you want to be doing," says member Peter Martin. "Realize that it will take some time to get to where that goal is, and during that period of time, the more diverse your skill set is, the better off you will be."
Both Martin and Skidmore say they had good teachers who helped foster their passion for percussion and put them on the path to winning a Grammy. This is the first time a percussion ensemble has won in the Chamber Music category.
"The crazy thing about it was that we performed at 1:30 on Sunday, and they announced our category at around 1:45," Martin says. "I keep telling everybody it was a really intense fifteen minutes of my life."
This Friday, Third Coast Percussion will perform music from its Grammy-winning album, including the piece it played at the Grammys written by iconic American composer Steve Reich.
The concert will also feature work the ensemble commissioned from various composers, including a piece by Chicago composer Augusta Read Thomas that will be played on bells from around the world. Glenn Kotche, Wilco's drummer, wrote an energized, rhythmic piece for the ensemble called "Wild Sound." For a piece by Irish composer Donnacha Dennehy, the group will surround the audience with 45 drums, which will be tuned to specific pitches and changed throughout the piece.
"What we do is this inherently diverse repertoire – not only with the instrumentation, but even the aesthetics, and I think this concert is a really good example of that," says Martin.