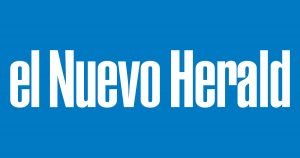 04 de abril de 2018
por Jesús Vega
La agrupación Third Coast Percussion, ganadora del premio Grammy por su interpretación de la música de Steve Reich, regresa victoriosa nuevamente con este registro de estreno mundial, inspirado en la banda sonora de Paddle to the Sea, cortometraje que nominado al Oscar en 1966, y que a su vez se basa en el libro infantil homónimo escrito e ilustrado por Holling C. Holling en 1941.
El cuarteto interpreta la nueva versión con instrumentos tradicionales e inusuales, desde bloques de madera a sintetizador, marimba y mbira(instrumento idiófono africano para tocar con los dedos), entre otros. Completan la entrega otras obras con tema acuático que inspiraron el proyecto, creadas por Philip Glass y Jacob Druckman, y una canción típica Shona zimbabuense. Realmente mágico.
---
The ensemble Third Coast Percussion, winner of the Grammy Award for their interpretation of the music of Steve Reich, returns victorious again with this world premiere record, inspired by the soundtrack of Paddle to the Sea, a short film that was nominated for an Oscar in 1966, and which in turn is based on the children's book of the same name written and illustrated by Holling C. Holling in 1941.
The quartet interprets the new version with traditional and unusual instruments, from wooden blocks to synthesizer, marimba and mbira (African idiophone instrument played with the fingers), among others. Completing the presentation are other works with the aquatic theme that inspired the project, created by Philip Glass and Jacob Druckman, and a traditional Zimbabwean Shona song. Really magical.