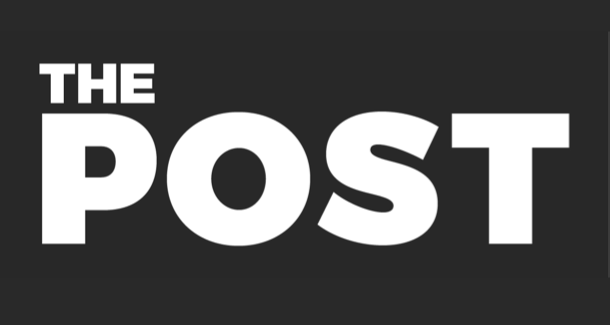 October 28, 2018
by Sydney Walters 
Ohio University is known for connecting its students to world-renowned groups and individuals, and the School of Music is next in line to provide such an opportunity. On Tuesday, the Ohio University Wind Symphony with be performing a concert with the Grammy Award-winning ensemble, Third Coast Percussion.
Third Coast Percussion is a quartet of percussionists from Chicago that also serves as the ensemble-in-residence at the University of Notre Dame's DeBartolo Performing Arts Center. "We bring excellent performances of percussion music to audiences of all ages and backgrounds across the country and around the world," David Skidmore, the executive director of Third Coast Percussion and an ensemble member, said in an email.
Skidmore said he hopes the ensemble shows students' similar exciting performances to those he experienced when he was a student listening to professionals. "It was always thrilling when professional musicians were brought to campus so that we could see and hear examples of the types of performances that we might want to give," Skidmore said in an email.
Andrew Trachsel, director of bands at Ohio University, said the students in the Wind Symphony will be benefiting significantly just from being around the performers in Third Coast Percussion. "Anytime that we can interact with the leaders in our profession, it can make us better," he said. The students in the Wind Symphony also understand what they're gaining from the collaboration. "We gain so much in terms of understanding what it takes to be a professional musician," said Drew Koziel, a freshman studying music education and a trumpet player in the Wind Symphony.
Aside from the opportunities given to the musicians in the Wind Symphony, this performance promises to be a memorable one for the audience as well. The quartet will be opening the performance solo, with a performance of a piece by composer Steve Reich. They'll then be joined by the Wind Symphony to perform a piece that Skidmore says is, "incredibly virtuosic and very beautiful." During the second half, they'll bring the audience a new listening experience with a piece by composer Donnacha Dennehy. "The audience-goers will get to see first-hand how Third Coast is making their sound," Trachsel said.
Putting this collaboration together wasn't easy, though. In 2015, Ohio University Bands and four other university bands got together to commission a band version of one of David Little's previous pieces, "Radiant Child." The original piece, ironically, was written for Third Coast Percussion four years prior. Trachsel viewed this as an opportunity to bring Third Coast Percussion to Ohio University to perform the piece with them.
Finding time for a Grammy-winning ensemble to come to the small town of Athens took a little time. Three years, to be exact. But the excitement from both groups is evident. "We love working with the percussion students at the school of music, and we're thrilled to have the opportunity," Skidmore said in an email.
If You Go:
What: Third Coast Percussion with Ohio University Wind Symphony
When: 7:30 p.m., Tues., October 30, 2018
Where: Templeton-Blackburn Alumni Memorial Auditorium
Admission: $8 for students; $13 for seniors; $15 for general admission