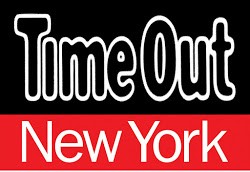 December 21, 2012
by Steve Smith
The best albums
John Cage, The Works for Percussion 2 (Mode)
The Cage centenary brought no few worthy albums, but this commanding overview by Chicago's Third Coast Percussion swept the field with technical precision, palpable groove and outstanding sound.
Stéphane Denève Conducts Debussy (Chandos)
The Royal Scottish National Orchestra celebrated Debussy's 150th birthday with a luscious, visceral survey of his major works.
Joyce DiDonato, Drama Queens (Virgin Classics)
The much-loved mezzo showed her wild side on a CD of fiercely passionate Baroque arias.
Jeremy Denk, Ligeti/Beethoven (Nonesuch)
An unorthodox musical thinker, Denk engaged Beethoven's enigmatic final sonata, dazzled in Ligeti's études and convinced you that they belong together.
Katharina Rosenberger, Texturen (hat[now]ART)
Rosenberger wrote these pieces between 2007 and 2011; authoritatively played by the Wet Ink Ensemble, their keen, disjunct phrases combined to speak volumes.
Fausto Romitelli, Anamorphosis (Tzadik)
The Talea Ensemble made an exceptional case for this late Italian's hallucinatory modernism on this gripping, tripping collection.
New York Polyphony, endBeginning (Bis)
The fast-rising male a cappella quartet mixed luminous Flemish Renaissance works with a modern coda that didn't sound at all out of place.
Morton Feldman, Crippled Symmetry (Frozen Reeds)
Recorded 12 years ago and newly issued, this disc presented a live rendition of a luxuriantly enigmatic late work by Feldman, played by hand-picked collaborators.
Michael Mizrahi, The Bright Motion (New Amsterdam)
The NOW Ensemble pianist offered an illuminating mix of gorgeous, approachable recent works by Judd Greenstein, William Brittelle, Mark Dancigers and others, most of them written expressly for him.
Anton Bruckner, Symphony No. 9 (EMI Classics)
Simon Rattle and his Berlin Philharmonic players capped a regal account of Bruckner's unfinished final symphony with a recently completed finale of unique authority and potency.