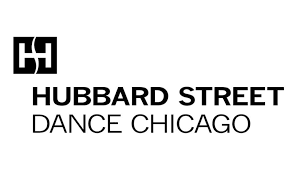 August 22, 2018
by Katie Griffiths
One of the highlights of our 2018-19 season is a collaboration with Hubbard Street Dance Chicago, a project that we have been working to create for years now. This fantastic show will feature choreography by Emma Portner and Movement Art Is co-founders Jon Boogz and Lil Buck, as well as original music by Devonté Hynes (aka Blood Orange). We are looking forward to performing it in Chicago on September 27, 29, and 30, and across the country during the rest of the season. Katie Griffiths from Hubbard Street recently interviewed David about the project. Read the full interview below, or on Hubbard's blog here.
---
Hubbard Street's 40th Anniversary Season is coming to a close, but the excitement continues to build for Season 41. To start with a bang, the Fall Series brings together the viral Emma Portner; Jon Boogz and Lil Buck, co-founders of Movement Art Is; Devonté Hynes (aka Blood Orange); and last but certainly not least, Grammy Award-winning Third Coast Percussion. David Skidmore, one of the founding members, gives us a little insight on how dance and percussion work together, as well as what he's most excited about for the Fall Series.
Have you ever worked with a dance company before?
"We've worked with Hubbard on a piece by Jiří Kylián called Falling Angels, with music by composer Steve Reich. We're completely spoiled for life when it comes to working with dance companies."
How do you create your music? Collaboratively or on your own?
"Everything we do is collaborative. Either the four of us in Third Coast Percussion collaborate on new work, or [we] work with a composer. We've also collaborated with engineers, architects, [and] now choreographers. We all love the collaborative process. We learn something new each time we work with someone."
How was Third Coast Percussion formed?
"The four of us studied together under an incredible teacher named Michael Burritt. Mike instilled in us a love for percussion music, and we founded the group just after we graduated. That was about 13 years ago."
How did you get involved with Hubbard Street?
"When Hubbard Street programmed Falling Angels, the choreographer expressed a preference for live music. The piece calls for four, classically-trained percussionists. We [were] one of two, full-time percussion quartets in the country, and we happened to be based in Chicago, so it was a natural fit. We had an immediate appreciation for every aspect of Hubbard Street. It's an organization of incredible people dedicated to the highest artistic standards, and their work sits right at that crucial balance of entertaining and thought-provoking. So right away we started hinting at the idea of a bigger project together.
Do you have any background with dance?
"I was actually in a dance and percussion student group at Northwestern University called Boomshaka. It was a little bit like Stomp, only cooler. I cannot say that I ever came close to dancing at a professional level, but performing with that group did give me a deep appreciation for how to move on stage [and] how to communicate with your entire body — even when performing as a musician."
Does dance influence your music?
"I think when you can get out of your own head and superego enough to let loose and move your body, you access an aspect of self-expression that is otherwise closed off. And all of us in Third Coast have to move so much to play our instruments. We move together on stage; that's a huge part of what it takes to make music with four percussionists. So although we don't call it dancing, we are coordinating the movement of our bodies to create performance art…which sounds a whole lot like dancing to me."
What are you most looking forward to with the Fall Series?
"Learning a ton, being challenged, and coming up with an incredible evening of performance art to share with our favorite audience, right here at home in Chicago."
Join us September 27, 29, and 30 at the Harris Theater to see Third Coast Percussion live, in action! Purchase your tickets here.