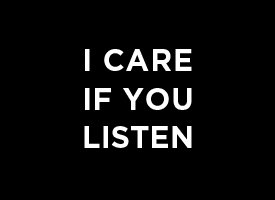 June 20, 2019
We are stoked to be included on Donnacha Dennehy's newest album, Surface Tension/Disposable Dissonance! Read about—and listen to!—our track, Surface Tension, which Donnacha wrote for us back in 2016. The album is available on June 28, but you can listen to the track now! Congratulations, Donnacha!
---
Today, we are premiering Donnacha Dennehy's Surface Tension performed by Third Coast Percussion!
Surface Tension is one of two eponymous tracks from Dennehy's upcoming New Amsterdam Records release: Surface Tension / Disposable Dissonance. Disposable Dissonance features the Dublin-based Crash Ensemble, founded in 1997 by Dennehy and now recognized as one of Ireland's leading contemporary music ensembles.
Surface Tension calls on the nuance and expertise of Third Coast Percussion, the Chicago-based percussion quartet whose portrait album of Steve Reich won the 2017 GRAMMY award for Best Chamber Music/ Small Ensemble Performance.
Here's what Donnacha had to say about Surface Tension:
Surface Tension is a pretty intense, sweeping one-movement piece that I wrote for the wonderful Third Coast Percussion group. From the word go, I had a sonic image in mind of a large pulsating, shifting pitch world. Working together with Third Coast, I discovered from them that one could change the tension of the drumheads of tom-tom drums by attaching plastic piping into a hole on the side and blowing into the drum to tighten the skin of the head, thus raising the pitch.  In developing the piece, I even wrote breathing exercises for the group–happily they were game. This alternate tightening and slackening of the drumheads became the modus operandi of the piece–by using this method, I was able to gradually build pitch centers and travel between them.
Surface Tension / Disposable Dissonance is out June 28, 2019 on New Amsterdam records, but you can pre-order the album here.
Click here to read the original article and listen to Surface Tension.