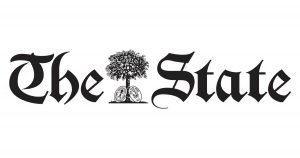 March 22, 2017
by Erin Shaw
The music of Third Coast Percussion is so much more than drums. In a show, the quartet might play four marimbas simultaneously one minute and tap Japanese singing bowls the next.
Anything can be an instrument, and TCP's dedication to exploring new sounds make the group a fitting bookend to the University of South Carolina's Southern Exposure New Music Series.
The Chicago-based group is fresh off a Grammy win for Best Chamber Music/Small Ensemble Performance, the first percussion ensemble to win a Grammy in that category.