What better way to start our 2014-2015 season than a residency at the Bravo! Vail music festival in Vail, CO!?!  Over the course of 11 jam-packed days we played 9 concerts, including: chamber recitals at several chapels throughout the Vail Valley, a presentation on "The Science Behind Sound" at the Walking Mountains Science Center, numerous interactive "Little Listener" concerts at local libraries, an appearance on Good Morning Vail, a late night concert at the Vail Ale House and a thrilling collaborative finale with pianists Gilles Vonsattel and Bravo! Vail Artistic Director Anne-Marie McDermott that was broadcast live over Colorado Public Radio.  Phew!
When we could remember, we snapped a few photos along the way of performances, rehearsals, schlepping, hiking, eating…
Enjoy!
– David, Peter, Rob, Sean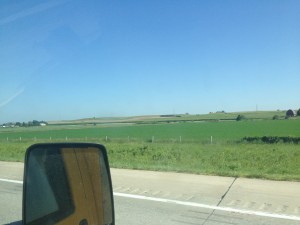 We loaded up the ole box truck to the brim and headed out across the plains to the Rockies.  Nebraska seemed to last forever…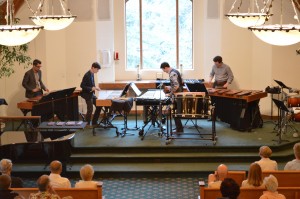 We hit the ground running and played 3 unique recital programs over the course of 4 days with music by some of our favorite composers, including: Timo Andres, Tobias Broström, John Cage, Clay Condon, Thierry De Mey, Alexandre Lunsqui,  Marc Mellits, Minoru Miki, Arvo Pärt, Steve Reich, Augusta Read Thomas, and our very own David Skidmore.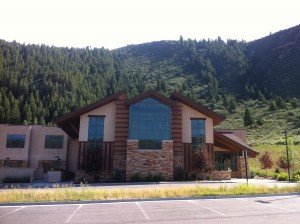 Edwards Interfaith Chapel was our first concert stop…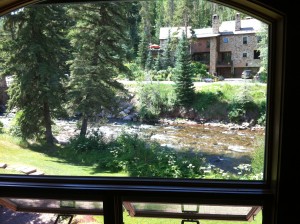 …and then it was on to Vail Chapel where we played two more concerts.  The view out the window of the chapel was of  a babbling mountain creek and hummingbirds darting to and fro.  Too bad Colorado isn't pretty.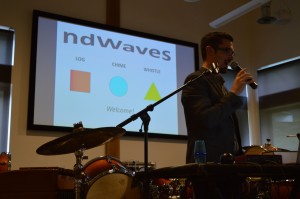 One of the most exciting collaborations we had during our time in Vail was with the Walking Mountains Science Center as part of  their "Science Behind…" series.   We presented a project developed in conjunction with the College of Engineering at the University of  Notre Dame entitled ND Waves which focuses on the intersection between science and the arts.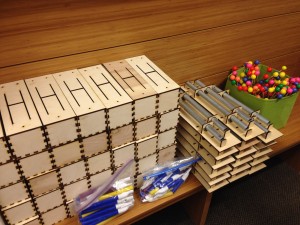 As part of the NDWaves project, Professor Jay Brockman and a team of Notre Dame students helped Third Coast design and develop instruments that illustrate basic characteristics and qualities of sound waves.  Peter Martin of TCP then composed a piece for Third Coast and an audience of any size to perform together.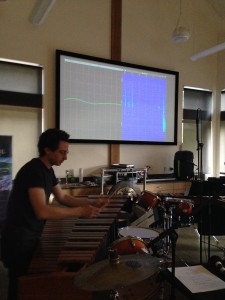 Using technology such as oscilloscopes and spectrum analyzers, we illustrated what technically happens to sound waves when percussionists make changes in pitch, dynamics, timbre, and purity of tone.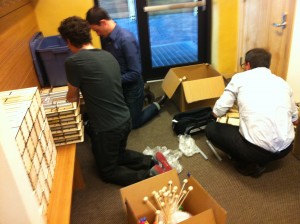 Here's the gang assembling all of the instruments before the show…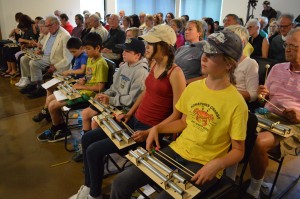 …and the crowd of all ages at Walking Mountains being instructing how to play the instruments during the concert.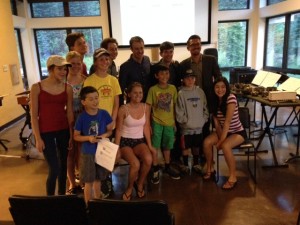 Everybody loves those pipes and log drums!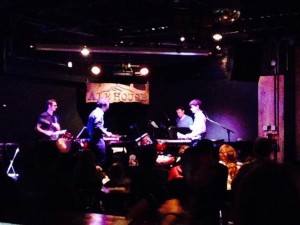 Next up: late night concert at the Vail Ale House as part of "Vail After Dark".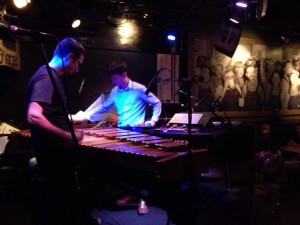 This concert was just plain FUN.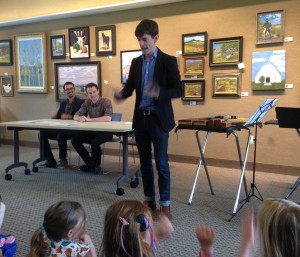 Interspersed between all of these amazing concerts, we shot out to several local libraries and made music with some very hip, very eager 3 – 7 year olds as part of Bravo! Vail's Little Listeners series.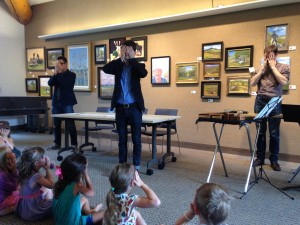 Again: just. plain. FUN!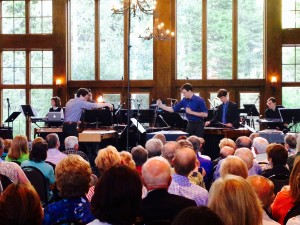 Our final concert featured landmark collaborative works for two pianos and percussion by Béla Bártok and Steve Reich.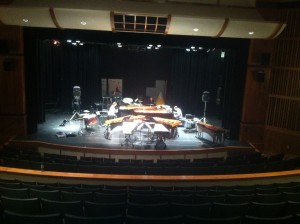 Unfortunately, Bártok didn't compose parts for four percussionists.  So while Dave and Rob were rehearsing with Annie Marie and Gilles…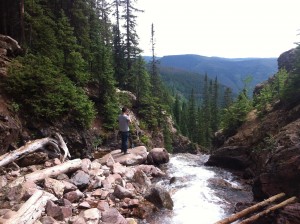 …Pete and Sean got to go for a hike into the Whitewater National Forest.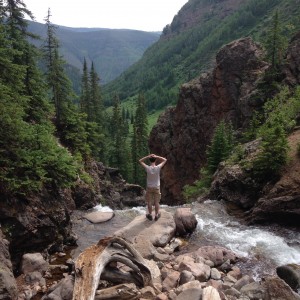 Yup.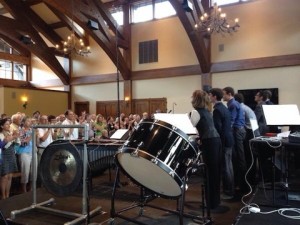 A big THANK YOU to all of our new friends at Bravo! Vail and the audiences in Colorado for an incredible experience and amazing start to our season!