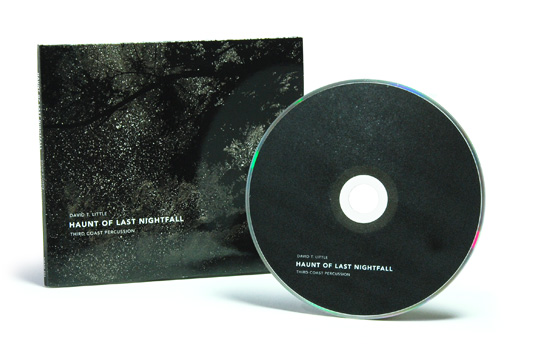 Best of 2014, Classical – iTunes
Best New Music of 2014 – Q2 Music, WQXR, New York
Best of 2014 – Beats Music
"Colorful and compelling"
-John von Rhein, Chicago Tribune
"The music moves from rusticity through violence, despair and outrage in this eloquent account by Chicago's versatile, resourceful Third Coast Percussion."
-Steve Smith, The New York Times
"Really terrific record"
-John Schaefer, WNYC, New Sounds Live
"Nuanced, probing and profound"
-Anne Midgette, Washington Post
"Intimate, eerie, distressingly violent…the music never feels crowded under the crisp control of Third Coast Percussion"
-Will Robin, bandcamp
"Rich and gripping"
-Molly Sheridan, NewMusicBox
The work of American composer David T. Little does not shy away from difficult topics. Whether it's in his operas (a recent commission came from the Metropolitan Opera's MET/LCT new works program) or with his Orwell-inspired ensemble Newspeak, Little uses the juxtaposition of blunt force and subtle textures to explore themes of power, truth, corruption, and desperation.
David T. Little's new album, Haunt of Last Nightfall, is available on New Amsterdam Records. Performed and commissioned by acclaimed ensemble, Third Coast Percussion, the piece looks to a tragic moment in El Salvadoran history, the massacre at El Mozote, El Salvador in December 1981.
Of the piece, Little says, "I think a lot about ghosts…of things that remain behind as the fleeting evidence of what once was. Since reading about El Mozote, I have been unable to get it out of my mind: how this village, innocent by virtually every account, was wiped out. Caught in the crossfire of a stupid ideological battle, its people now ghosts. What we know shapes us, and whether I like it or not, I now know this."
Purchase Haunt of Last Nightfall.
Listen Here: soundcloud.com/newamrecords/and-there-was-morning-the#t=0:00