"Imagine myriad points of light, or multiple showers of shiny metallic objects, flashing across the cosmos, and you get a sense of what this arresting and evocative music sounds like."
– John Von Rhein, Chicago Tribune
"…the connection between the orchestra and Third Coast Percussion was seamlessly organic."
– Wynne Delacoma, Chicago Classical Review
"…stunningly virtuosic…"
"…a kaleidoscope of orchestral tone color…"
-Terry McQuilkin, The Register-Guard
Click above to watch a video preview of the piece.
Sonorous Earth is a new piece for Third Coast Percussion with orchestra from internationally-acclaimed composer Augusta Read Thomas. The four percussionists play a battery of over 300 bells and bell-like instruments from a wide variety of cultures and historic periods.
The project is conceived as a cultural statement celebrating interdependence and commonality across all cultures, and as a musical statement celebrating the extraordinary beauty and diversity of expression inherent in all bell sounds.
Sonorous Earth was co-commissioned by The Chicago Philharmonic Society with generous support from The Chicago Philharmonic Society, National Endowment for the Arts, and New Music USA, and by the Eugene Symphony Association with generous support of the Nils and Jewel Hult Foundation – Arts Fund of the Oregon Community Foundation and National Endowment for the Arts.
Orchestration: picc.2.2.2.2/2.2.2.0/2 perc./hp./strings
Below are additional video excerpts and photos of the work.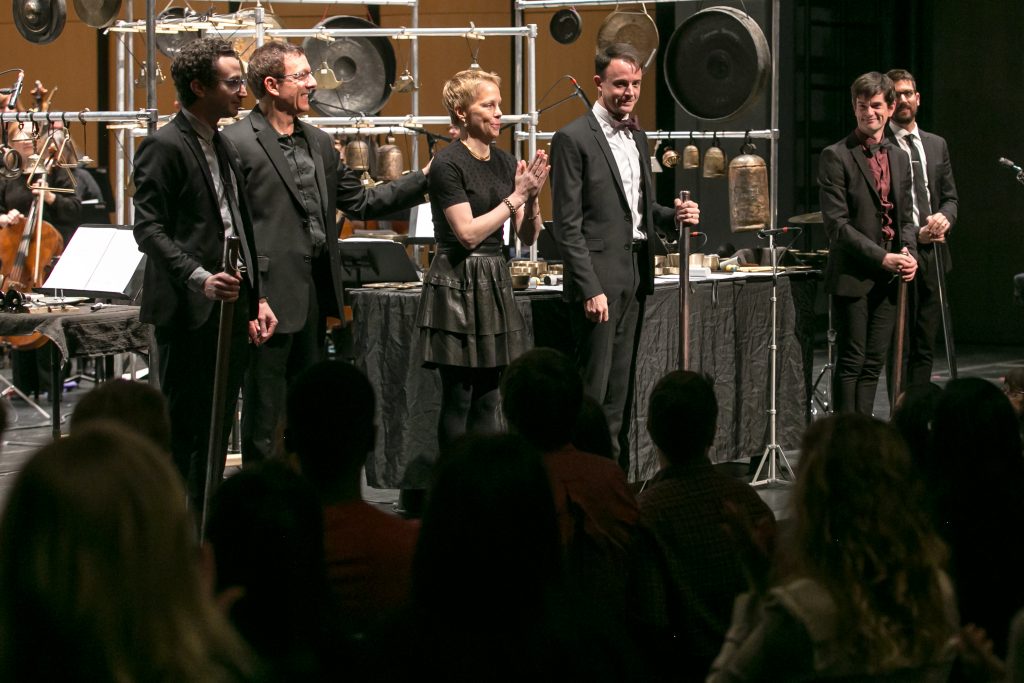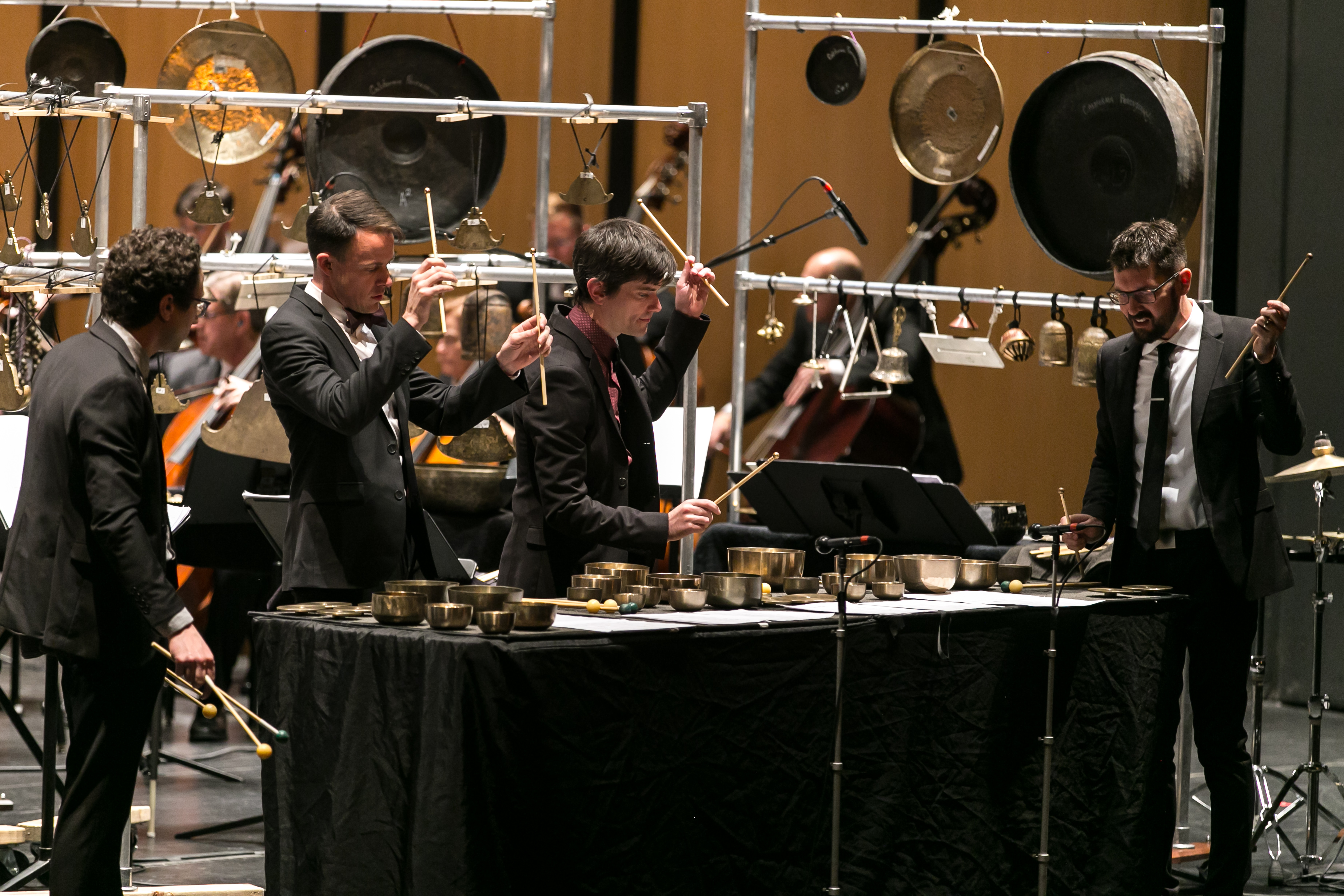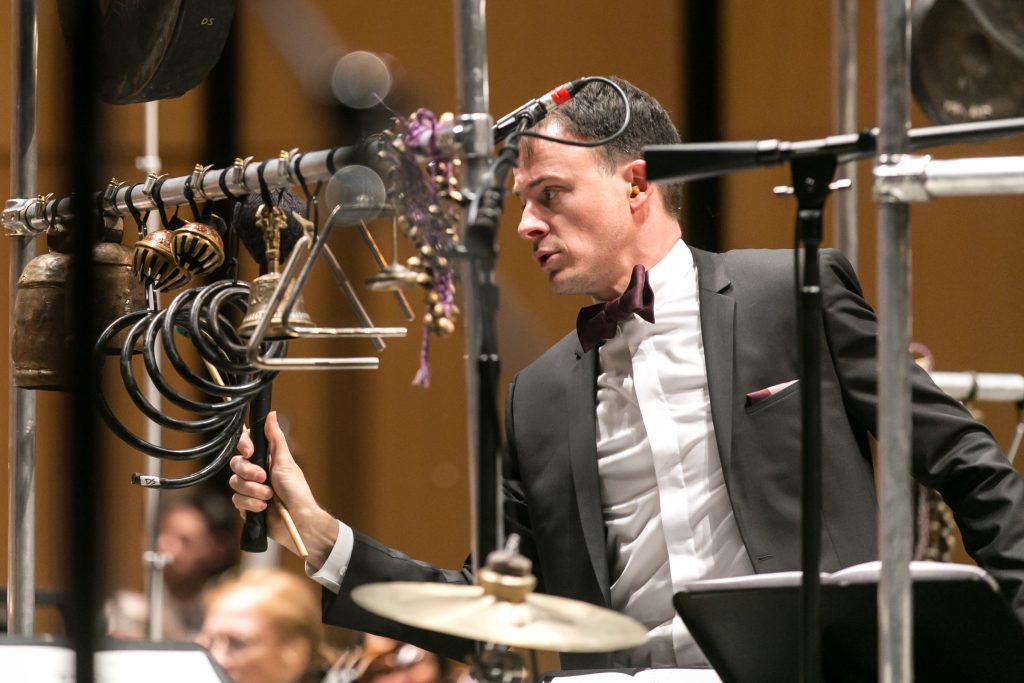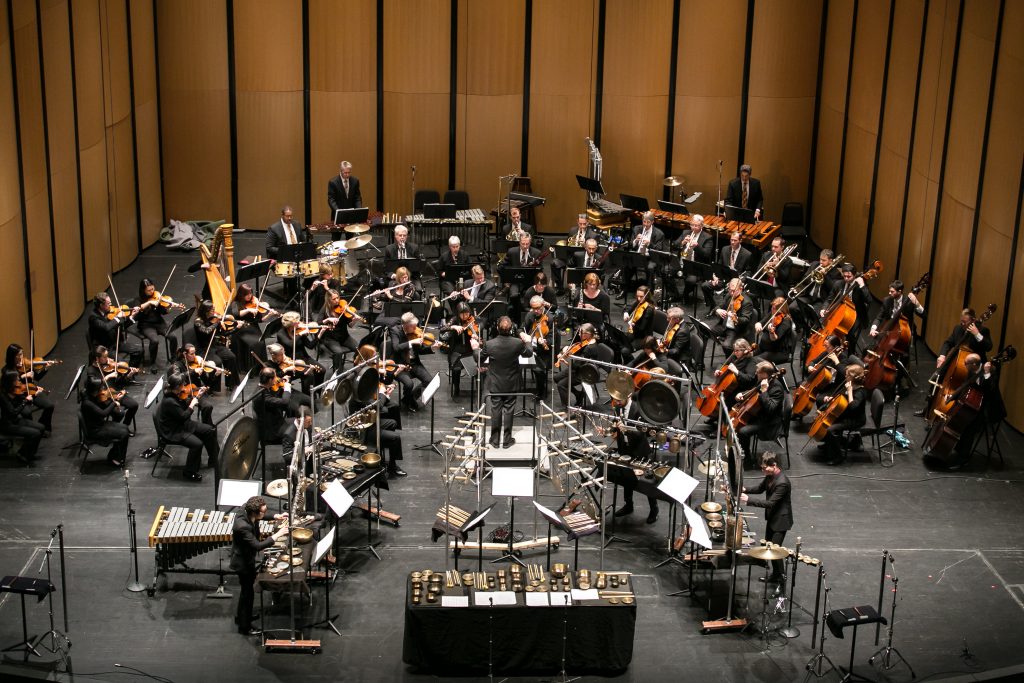 All photos by Elliott Mandel.