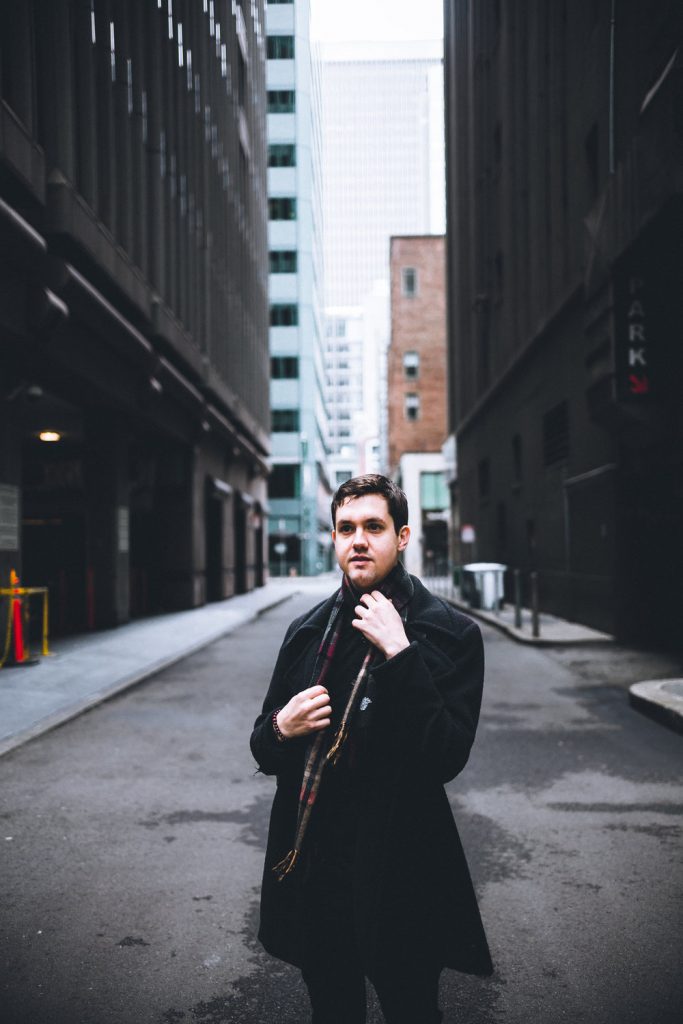 Check out Half Light by Taylor Rankin performed by the composer here: https://www.youtube.com/watch?v=V-SWhsOgaiQ
Listen to more of Taylor's music here: 
http://www.taylorjoshuarankin.com/listen
http://www.taylorjoshuarankin.com/composer-bioworks
Some thoughts about Half Light:
Third Coast got to know composer Taylor Joshua Rankin through Denison University's TUTTI Festival hosted by our friend Ching-chu Hu, an incredibly unique new music festival in which absolutely ever single composer who has a work on the festival attends and the Denison students performing most of the works have the incredible opportunity of interacting in person with the composer of each piece they are playing. Taylor's piece Half Light was selected through a very competitive call-for-scores process for TCP to perform on the festival. We became both giant fans Denison, Ching-chu, and Taylor in the same week 🙂 
Taylor is a young, dynamic artist whose work is influenced by American and European minimalism, art-rock, and electronic. Commended by Grammy-award winning Bay Area composer Mason Bates for having "a great ear harmony and texture", he stands out as an exceptional artist of his craft.  His work has been played by many groups including Friction Quartet, Redshift Ensemble, and the NYU Marimba Ensemble. 
The term minimalist often refers to anything that has been reduced to its essentials. Combined with the artistic compositional techniques of art-rock and the tools of electronic music, Taylor has forged a distinct sound for his work. Aspects of his compositional works like instrumentation and harmonic detail reflect the features of these artistic movements.
Half Light features an extensive use of electronics and sampled sounds. Various samples including the buzzing of cicadas, the sound of rain falling, and differently tuned harmonicas create a sense of immersion into the unique character of the piece. Taylor recommends listening while driving fast or while walking down a wooded trail.  TCP recommends coming to our Currents show on Sunday to hear us open the concert with this jam! 
Notes by TCP intern Thomas Levine, June 2019