Third Coast Percussion is delighted to share our first live performance in Chicago in 2022! Join us for a thrilling sonic adventure celebrating the release of our new album, Perspectives, which includes innovative works by iconic film composer Danny Elfman, groundbreaking electronic dance music producer Jlin, and American legend Philip Glass. We'll also pay tribute to our last two GRAMMY® nominated albums, featuring extraordinary compositions by multifaceted musician Clarice Assad, and pop polymath Devonté Hynes (aka Blood Orange). This program is guaranteed to keep you on the edge of your seat with music that is at once bold, introspective, driving, and unpredictable.
Click here to purchase tickets.
$75 premium* / $25 general / $10 student
* premium ticket includes: premium seating, signed copy of our new album, and a post-concert reception
If you need ticketing assistance, please contact the Holtschneider Performance Center Box Office by phone (773.325.5200) or by email ([email protected]). The HPC Box Office is open Tuesday – Saturday, 10AM – 3PM.
The concert will take place in Gannon Concert Hall, inside the Holtschneider Performance Center.
Enjoy a sneak peek: Click the image below to watch "Derivative" from Perspective by Jlin.
Perspectives
CLARICE ASSAD (arr. by Robert Dillon) The Hero
PHILIP GLASS (arr. by Peter Martin) Metamorphosis No. 1
DANNY ELFMAN Percussion Quartet
DEVONTÉ HYNES "Fields" from For All Its Fury
JLIN Perspective
Paradigm
Dissonance
Obscure
Derivative
Embryo
This concert is generously supported by Bruce Oltman and Bonnie McGrath, and by the Paul M. Angell Family Foundation. Third Coast Percussion acknowledges support from the Illinois Arts Council Agency.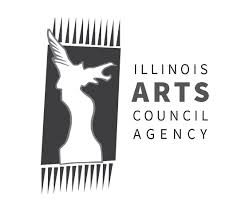 For All Its Fury by Devonté Hynes was commissioned by the Charles and Joan Gross Family Foundation.
Perspective by Jlin was commissioned for Third Coast Percussion by the Boulanger Initiative, the Maxine and Stuart Frankel Foundation, Carnegie Hall, the Lester & Hope Abelson Fund for the Performing Arts at the Chicago Community Foundation, the DEW Foundation, and Third Coast Percussion's New Works Fund.