As we mentioned a few weeks ago, we have started an Intern Spotlight series. Our interns do amazing work, and we want to thank them for their incredible talent and tireless dedication. Next in the series is Cameron Leach, for whom major congratulations are in order: Cameron just won the Percussive Arts Society Solo Artist Competition! He documented his preparation for the PASIC competition with a series of Facebook videos; check them out for helpful hints and insight about competition prep. Congratulations, Cameron!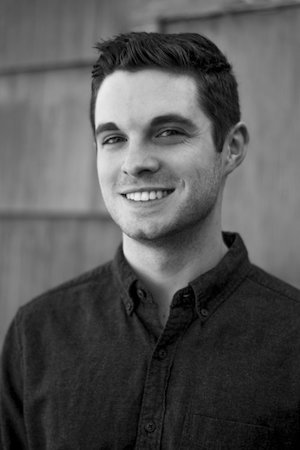 Where are you from?
Hilliard, OH.
What is one thing about yourself that you'd want everyone to know?
I listen to Drake every morning to get me hyped up for the day. I'm sorry.
Give us a link to something about you.
cleachmusic.com – Website
@cleachmusic – Instagram
cleachmusic – Facebook
cameronleach – Youtube
What are you up to these days?
Right now I'm finishing my master's degree at the Eastman School of Music. I'll graduate in May 2018, then I'm moving back to Ohio to freelance and save money for large instrument purchases before moving elsewhere.
I've been really exploring what it means to self-promote, produce online content, and dig into the entrepreneurial side of the music business, and I'm looking forward to putting these skills to work once I get done with school.
When did you intern with TCP?
Summer 2017. I spent about 3.5 weeks with the group during their summer residency in South Bend, Indiana.
How did you connect with TCP?
Through the Arts Leadership Program at the Eastman School of Music. I also played JLA's Inuksuit with them in Mishawaka, Indiana, during the summer of 2015, so the group was definitely on my radar for a long time. On top of that, my teacher and friend Ryan Kilgore had great (and funny) things to say about the guys from his time with some of them at Northwestern.
Did you gain anything from the internship that you'd like to share?
The internship really showed me what it means to run a successful chamber ensemble, in terms of both day-to-day tasks and long-term planning. I was astounded by the efficiency within the group, especially with how they delegated duties and roles to fit each member's strengths. On top of that, the way they balanced individual practice, group rehearsals, and administrative work-time was really impressive.
What else did you do while interning with TCP besides work with the group?
Throughout my internship and the summer as a whole, I was busy constructing my website, press kit, Facebook artist page, business cards, etc., with Ali Prater, an incredible London-based designer. She brought to life my vision for a personal brand in terms of logo, feel, and aesthetic, and I couldn't be more grateful. The time I spent with TCP was at the very end of this process (just before the launch), and they provided invaluable feedback and final revisions that helped shape the end result. The specific feedback I received were really parts of larger lessons that can be applied across the broad spectrum of the music business, so I really feel that it was a formative, albeit short, 24 days.
Did you leave a legacy or mark on the organization that you're particularly proud of?
Hmm. I wish I had something a bit more profound, but unboxing drums and changing lots of drumheads counts, right?
Favorite memory from the internship?
"Hey Cameron, can you go pick up scuba tanks in Ann Arbor?"
"Hey Cameron, can you drive to Chicago right now?"
Kidding!
My favorite memory was when the guys took me out to the Crooked Ewe for my birthday!
A GIF or YouTube link that sums up your experience with TCP?
If you were a cartoon character, who would you be?
Timmy Turner from The Fairly Oddparents.
Funny / embarrassing story?
Singing karaoke with the gang in South Bend. (Rob had a good time, too.)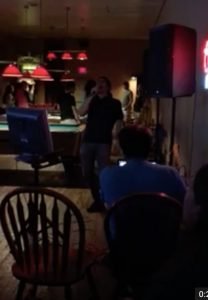 As you can see, an internship with Third Coast Percussion is a great learning opportunity and a fun adventure. If you're interesting in learning more about an internship with Third Coast, please contact Sean Connors at [email protected]. Keep checking back for more stories in our next Intern Spotlight, featuring Casey Collins!