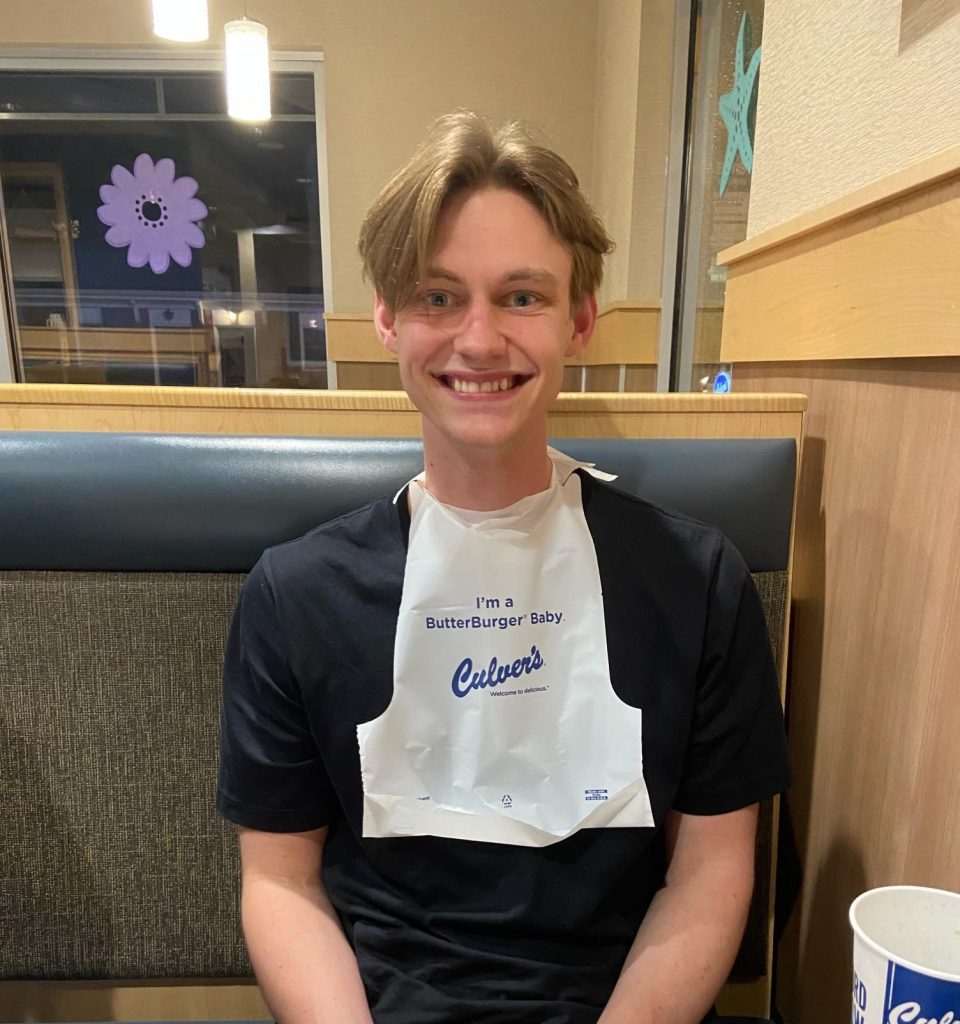 Where are you from?
Flower Mound, TX
What is one thing about yourself that you want everyone to know?
As a side hustle, I make 30 second YouTube ads that people skip after 5 seconds.
A link to something about you (website, video, post, etc.)
Here's a link to my duo Bonk Percussion playing Elliot Cole's Bloom suite which we arranged! Bloom Suite Duet – YouTube
What are you up to these days?
I'm about to enter my second year of my masters at University of North Texas.
When did you intern with TCP?
June 2022
How did you connect with TCP?
I met Sean at PASIC and emailed to intern after that!
Did you gain anything from the internship that you'd like to share?
Muscles and some A/V knowledge.
What else did you do while you were interning?
I made several percussion videos in the TCP studio and also honed in on my Super Smash Bro. Ultimate skills!
Did you leave a legacy or mark on the organization that you're particularly proud of?
I helped with some of the Suzanne Kite project videos as well as employee spotlight videos and I assisted with changing the lock box code.
Favorite memory?
Getting the privilege of recording video for the Suzanne Kite Project.
If you were a cartoon character, who would you be?
Cookie Monster
A funny or embarrassing story from the internship?
I changed the lock box code and then immediately forgot it and had to call TCP to let me in the studio.