For the third round of TCP's Emerging Composers Partnership program, we received 99 applications, almost twice as many as previous years. There was so much great music in the bunch, it was really hard to pick just two composers to collaborate with! After many hours of reviewing applications (each of the 99 applicants submitted two recordings of their previous works, as well as a questionnaire, resume etc), and multiple meetings, we're very excited to announce our two emerging composers for the 2016-17 season. They will each compose a new work for Third Coast Percussion through a series of collaborative workshops in Chicago. Their new work will be premiered on TCP's Chicago Concert Season, and the composers each receive an honorarium and a recording of the piece.
José Martínez
José Martínez (b.1983, Cali, Colombia) is a composer and percussionist whose music incorporates a wide range of influences, from Colombian folk tunes to avant-garde Western art music. The sounds of Latin music, heavy metal, contemporary classical, and progressive rock all find a place to interact in his music and form his unique sound palette. His body of work includes pieces for orchestra, string quintet, saxophone quartet, pierrot ensembles, and solo with electronics.
Notable collaborations include works for the chamber orchestra Alarm Will Sound at the Mizzou International Composer Festival 2014 and the Spanish ensemble Taller Sonoro. Other important performances include two European premieres, one in the International Clarinet Convention in Spain and the other in the World Saxophone Congress in France. Also notable was the premiere of his string quintet Looking for the Clave by members of the St. Louis Symphony. He is a recipient of the 2013 Sinquefield Composition Prize, given each year to one University of Missouri composition student.  José also collaborated with percussionists Keith Aleo and Mike Truesdell in a new solo piece with live electronics, which they will take on a national US tour.
José recently participated in the Next on Grand: National Composers Intensive program organized by the LA Phil and the ensemble Wild Up, where he attended master classes with Michael Gordon, Julia Wolfe, Sean Friar and Steve Mackey.
José graduated from the National University of Colombia as both a percussionist and a composer. He is currently pursuing a MM in composition at the University of Missouri.
Annika K. Socolofsky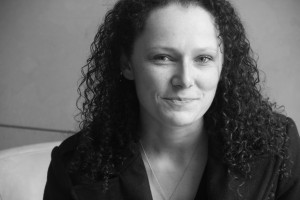 American composer and vocalist Annika K. Socolofsky (b. 1990, Edinburgh, Scotland) finds her musical roots across many cultures. Her music stems from the timbral nuance and variation of the human voice, and is communicated through mediums ranging from orchestral works to unaccompanied folk ballads. Annika is a 2014 recipient of a Fromm Foundation Commission from Harvard University, funding a new multi-media work for the Emissary Quartet.
Her compositions have been performed by artists including the Donald Sinta Quartet, Access Contemporary Music Chicago, Alia Musica Pittsburgh, and the University of Michigan Symphony Orchestra, among others. Her works, projects, and related research have been presented at The Italian Society of Contemporary Music, Bang on a Can, Chamber Music America, Princeton Sound Kitchen, Midwest Composers Symposium, and Northwestern University New Music Institute & Conference. Annika is the recipient of a Fromm Foundation Commission, Rackham International Research Award, a Rackham Research Grant, first prize in the International Margaret Blackburn Biennial Composition Competition, and several awards from ASCAP.
Annika is currently a doctoral fellow in Composition at Princeton University. She holds a Master's in Composition from the University of Michigan and a Bachelor's in Composition from Carnegie Mellon University.
Support the Emerging Composers Partnership!
Third Coast Percussion's Emerging Composers Partnership program is
entirely
donor funded.
Click here to make a tax-deductible gift
to help support the Emerging Composers Partnership, along with all of TCP's other educational and performance programs. Thank you!